DISH Sues Multiple 'Pirate' TV Streaming Sites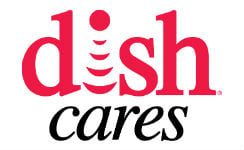 DISH Network has filed a new lawsuit against the currently unknown operators of several streaming websites. DISH says that despite numerous demands to cease-and-desist, the sites - which all embed live TV channels from companies around the world - have continued to infringe the broadcaster's copyrights. DISH is demanding an injunction, millions in damages, and domain seizures.

When it comes to tackling 'pirate' sites and services, US broadcaster DISH Network is one of the most active litigants in the United States.

The company has targeted Kodi add-on repository TVAddons, Kodi add-on developers, IPTV suppliers, IPTV resellers, and players in the satellite card-sharing space.

This week the company filed a new lawsuit in a Texas district court targeting the operators of 15 domains that allegedly stream DISH content to the public without appropriate licensing.

DISH's complaint says that 15 'Doe' defenda...
UK Man Admits to Selling £400,000 in Pirate Streaming Subscriptions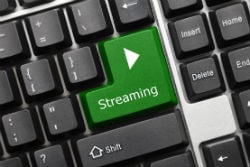 A UK man who sold access to pirate streaming services admitted to copyright and fraud charges in court today. According to a police investigation, instigated by anti-piracy group FACT, the man sold roughly £400,000 worth of unauthorized streaming subscriptions.

Pirate streaming services remain widely appealing to a broad audience. At a fraction of the cost of regular subscriptions, they open the door to all sorts of entertainment.

This practice is a thorn in the side of rights holders, who are increasingly cracking down on this business. In the UK, anti-piracy group FACT has been leading the charge.

The group's referrals have resulted in several successful convictions, which often include prison sentences. This morning, Steven Underwood, another FACT target, faced justice before the Truro Magistrates Court.

Read entire story
Gears Reloaded: FBI Just Took Everything, Says Pirate IPTV Boss OMI IN A HELLCAT
YouTube sensation and founder of 'pirate' IPTV Gears Reloaded 'OMI IN A HELLCAT' says that he's been raided by the FBI who "took everything", including his huge car collection. With a rumored net worth of around $50m, OMI was recently seen on YouTube apparently buying $300K of diamonds. According to him, the FBI are investigating IPTV, tax, and money laundering.

OMI with custom 'Reloaded' bling

It is not uncommon for anti-piracy groups to state that some 'pirates' make a lot of money.

However, whenever that is the case, there's a tendency for most in the piracy world to maintain a low profile.

Take that position, multiply it by a million. You're now just halfway to the crazy world of YouTube sensation OMI IN A HELLCAT.

Regularly seen on his channel adding yet another supercar to his huge collection (a recent addition was a McLaren 720s Spider), OMI – real name Omar Carrasq...
Cox Knew About Pirating Subscribers, Court Concludes
Internet provider Cox Communications can't argue that it had "no knowledge" of the hundreds of thousands of piracy notices it received, a Virginia federal court ruled. The ruling is important for the upcoming trial between the Internet provider and dozens of music companies, as "knowledge" is a critical element of the rightsholders' liability claim.

Last year Cox settled its piracy liability lawsuit with music rights company BMG.

While the company hoped that this would be the end of its copyright woes, the next legal battle was already being prepared.

This time, the ISP was up against 53 music companies, including Capitol Records, Warner Bros, and Sony Music.

The rightsholders complained that Cox categorically failed to terminate repeat copyright infringers and that it substantially profited from this ongoing 'piracy' activity. All at the expense of the music companies and other rightsholders.

...
Police Arrest Three in Prolonged Movie2K Piracy Investigation
Six years ago, Movie2K was one of the largest 'pirate' streaming sites on the Internet, with more traffic in Germany than Twitter or Amazon. During May 2013, the site suddenly disappeared but now, more than half a decade later, police say they have made three arrests. They include two men suspected of being former operators and another who allegedly laundered millions of euros.

Way back in 2013, Movie2K was not only one of the most-visited pirate sites, but also one of the most popular platforms on the entire Internet.

Offering all of the latest movies and TV shows in a convenient interface, during February that year Movie2K was the 240th most popular site in the world.

In Germany, where the site was particularly well-received, it was the 19th most popular site, period, pulling more traffic than Twitter, Amazon, Apple and PayPal. Understandably, the site attracted plenty of anti-piracy attention but suddenly, at the end of May 2013, the sit...
Pirate IPTV: Spanish Police Target €1m Supplier, 12 People Arrested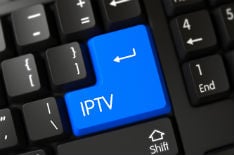 Spain's National Police says it has dismantled a pirate IPTV operation worth an estimated €1 million to its operators. A police video shows raids on various locations which resulted in the arrest of 12 individuals, four said to have captured signals with eight more acting as resellers of the service.

Raids, shutdowns, legal action, settlements, and even technical issues have caused many sellers of 'pirate' IPTV to shut down in recent months.

The end to the problem for broadcasters, however, seems as far away as ever, with large numbers of providers and sellers managing to service the illicit market, despite serious setbacks.

Hoping to make a dent in the supply chain, police in Spain say they have carried out an operation to "dismantle" a service that sourced raw TV streams and distributed them, supplied VOD content, and then sold packages ...
Karl Pilkington Shares a Pirated Copy of His Own TV-Show
The second season of the sitcom "Sick of It" will soon air on the British TV-channel Sky One. This prompted co-writer and actor Karl Pilkington to share an episode of the first season with over a million Facebook fans. A kind gesture, but since the video was indirectly sourced from a pirate group, perhaps not one that everyone will appreciate.

UK entertainment giant Sky is widely known for taking a hard line on everything piracy related.

In recent years the company has chased vendors of pirate subscriptions and hardware, both in and outside of court.

These efforts are meant to signal to the public that piracy, streaming piracy in particular, will not be tolerated. However, this message has apparently not hit home with one of the company's own stars, Karl Pilkington.

Pilkington is an actor, comedian, and presenter who is widely known for "An Idiot Abroad," the Sky 1 travel serie...
'Royalty-Free' Music Supplied By YouTube Results in Mass Video Demonetization A YouTuber who used a royalty-free track supplied by YouTube itself has had all of his videos copyright claimed by companies including SonyATV and Warner Chappell. According to the music outfits, Matt Lownes' use the use of the track 'Dreams' by Joakim Karud means that they are now entitled to all of his revenue.

Matt Lowne is a very popular YouTuber with a passion for the simulation game Kerbal Space Program. Since 2013 he's amassed close to 56 million views but late last week, his video world was turned upside down.

In common with many YouTubers, Matt didn't want any copyright issues on his channel. So, to play things safely, he obtained the track 'Dreams' by Joakim Karud from YouTube's very own audio library for use in his intro. Unfortunately, this strategy of obtaining supposedly risk-free music from a legitimate source still managed to backfire.

...
Federal Court Approves First 'Pirate' Site Blockade in Canada
A group of major broadcasters and telco giants, including Rogers and Bell, have obtained the first Canadian pirate site blocking order. The Federal Court approved a request that requires several major ISPs to block access to domains and IP-addresses of the pirate IPTV service GoldTV. The order paves the way for a broader site blocking push, that may target traditional pirate sites as well.

Last year, a coalition of copyright holders and major players in the telco industry asked the Canadian Government to institute a national pirate site blocking scheme.

The Fairplay coalition argued that such measures would be required to effectively curb online piracy. Canada's telco regulator CRTC reviewed the request but eventually denied the application, noting that it lacks jurisdiction.

The driving forces behind the request, Bell, Rogers, and Groupe TVA, were not prepared to let the blocking idea slip away, however. A few months ago the companies filed a l...
Steal This Show S05E02: ''On The Frontline Of The Code War''
Today we bring you the next episode of the Steal This Show podcast, discussing renegade media and the latest decentralization and file-sharing news. In this episode, we talk to John P. Carlin, author of Dawn of the Code War and former Assistant Attorney General for the U.S. Department of Justice's National Security Division.

In this episode Jamie meets up with John P. Carlin, author of Dawn of the Code War and former Assistant Attorney General for the U.S. Department of Justice's National Security Division to discuss the ongoing network war with China — one that's about to ratchet up, as 5G connects billions of devices via a technology heavily dependent on China's Huawei.

What does it mean to wage war in the era of distributed networks? How do networks change the very idea of 'Command and Control' towards leaderless, non-hierarchical memetic structures? We dig into crowdsourced te...