US Court Hands Down Preliminary Injunction Against Pirate IPTV Provider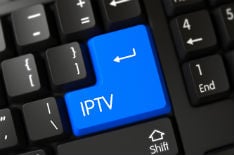 A Florida district court judge has handed down a highly-restrictive preliminary injunction against a 'pirate' IPTV provider trading under various names including CBC and X-View. The case was originally filed under seal by TV broadcaster DISH Networks, whose representative tracked down the alleged operator in Belize.

From: TF, for the latest news on copyright battles, piracy and more.

Pirate IPTV services have flourished in the past few years with little to hold them all back.

To counter the threat, however, US-broadcaster DISH Network hasn't taken its foot off the gas, filing numerous lawsuits in local courts in an effort to shut at least some of them down.

DISH seems to pick its targets wisely, enjoying success in many of not all of its lawsuits. This week the company added another victory to its collection after obtaining a preliminary injunction to prevent a pirate IPTV service from infringing its rights.

Filed under seal back in late Janua...
US Copyright Office's DMCA Tweaks Trigger 'Internet Disconnection' Concerns
Last week the US Copyright Office released its long-awaited review on the DMCA's safe harbor section. While far-reaching proposals such as pirate site blocking and upload filters were not recommended, some proposals have triggered criticism from digital rights groups, who fear that the interests of users are being ignored.

From: TF, for the latest news on copyright battles, piracy and more.

After several years of public consultations and stakeholder meetings, the US Copyright Office issued its review of the DMCA's safe harbor provisions.

The report doesn't propose any major overhauls of the DMCA. Instead, it aims to fine-tune some parts, to better balance the interests of copyright holders and online service providers (OSPs).

More drastic suggestions were put on the backburner. Those include pirate site blocking and a 'takedown and staydown' requirement for online services, which would require mandatory upload filtering.

Not Everyone...
YTS Bypasses Security Warnings with Simple URL Update
A few days ago, popular torrent site YTS was flagged as a potential phishing site by Chrome and Firefox. Today, these warnings have disappeared but not because the problems were resolved. YTS simply switched to a new URL structure, ditching the problematic /movie/ subcategory.

From: TF, for the latest news on copyright battles, piracy and more.

The Internet is full of threats. To help people steer clear from trouble, Google launched its Safe Browsing tool in 2012.

This service marks problematic websites when there are potential malware and phishing problems. This information can then be used by third-parties to take action.

In the past, several popular pirate sites have been flagged. These issues are usually caused by malicious advertisers. The operators of the sites get a heads up form Google, and after the problem is addressed, the flag is removed.

YTS Pages Were Blocked by Chome and Firefox

Last weekend, YT...
Russia Adopts Law to Block Pirate Apps and if Necessary, App Stores Too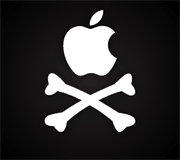 Russia's State Duma has adopted new legislation that will enable copyright holders to take far-reaching action against apps facilitating access to pirated content. If the owners of the apps themselves fail to take action, the new legislation will compel services such as Google Play and Apple's App Store to remove the tools or find themselves blocked by local ISPs.

From: TF, for the latest news on copyright battles, piracy and more.

As torrent indexes and streaming portals continue to provide access to copyrighted content, there has also been a considerable increase in the availability of software applications that facilitate access to movies, TV shows and similar content.

These tools, which can be installed with minimal effort, often act as aggregators of content and presenting it in easy-to-use interfaces on mobile phones, tablets and similar devices. While the sources for this content can be handled with traditional takedown and blocking mechanisms, authorities in Russia have been seeking to take direct actio...
Vapor Store Looks a Lot Like a Popcorn Time For Pirated Steam Games
Popcorn Time made thousands of headlines after being dubbed the 'Netflix for Pirates' and a new piece of software released this week could be making some early steps towards becoming its counterpart for pirated games. Like Kodi, Vapor Store doesn't come with any unlicensed media installed but after a simple tweak can provide access to a huge library of Steam games.

From: TF, for the latest news on copyright battles, piracy and more.

Websites are some of the most popular hangouts for pirates but over the past several years there's been an increased appetite for app-based solutions.

Modified Kodi installations, for example, have proven popular for close to a decade but in 2014 Popcorn Time sparked a revolution by providing a Netflix-like experience for movie and TV show consumers.

Since then, dozens of Popcorn Time-like applications have appeared on the scene with varying levels of success but most have stuck to providing access to video content. This week, however, a new tool called Vapor Store debut...
Stores Selling Switch Piracy Hacks 'Disappear' Following Nintendo Lawsuit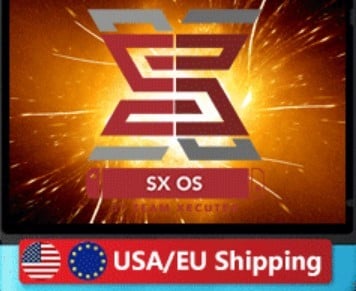 Last week Nintendo sued the operators of nine online stores for enabling widespread piracy. The websites in question offered Switch hacks and mods linked to Team-Xecuter, including an upcoming release of a Switch Lite hack. While the lawsuits are just starting up, they already seem to have had an effect as most stores have now disappeared. Or have they?

From: TF, for the latest news on copyright battles, piracy and more.

Hacking group Team-Xecuter has long been a thorn in Nintendo's side.

The group offers hardware and software solutions that allow people to install and play pirated games on Nintendo consoles, including the popular Nintendo Switch.

After cracking Switch's original technical protections in 2018, Team-Xecuter is now gearing up to release a hack for newer versions as well as the Switch Lite. But while Nintendo's efforts to take down the hacking group have failed thus far, the game company isn't sitting idly by.

Last week it filed two lawsuits in US...
Cloudflare Ordered to Reveal Operators of Popular Pirate Sites Manga1000.com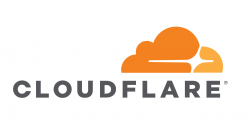 Shogakukan, one of Japan's largest manga publishers, has been given permission to obtain the personal details of the operators of one of Japan's most popular pirate manga sites. The DMCA subpoena compels Cloudflare to reveal what it knows about the people behind Manga1000.com, a near top-500 site in its home country.

From: TF, for the latest news on copyright battles, piracy and more.

Obtaining the personal details of individuals behind pirate sites is rarely straightforward.

When they're visible at all, domain registrations can be hidden behind privacy services, faked, or even both, while hosting companies tend not to comply with demands to reveal information when they're unsupported by a valid court order.

One of the methods increasingly deployed in recent times is to target a potential weak spot. Thousands of pirate sites use the services of CDN company Cloudflare and as a US-based entity, Cloudflare is compelled to comply with the orders of ...
Hellboy's $270,000 Piracy Damages Calculation Fails to Convince Judge
The makers of the film Hellboy have suffered another setback in court after their second attempt to convince a judge that a $270,000 judgment against torrent site and uploader MKVCage failed. The filmmakers calculated the damages amount by multiplying the alleged infringements by the Blu-ray retail price, but this is not sufficient.

From: TF, for the latest news on copyright battles, piracy and more.

Until last summer, uploads from MKVCage frequently appeared on popular torrent sites. In addition, the 'group' also operated its own website.

This changed when the makers of the film 'Hellboy' took the alleged mastermind behind MKVCage to court last year.

In a lawsuit filed at a Hawaii federal court, HB Productions identified a Pakistani man named Muhammad Faizan as the operator. Soon after, the website went offline and the uploads stopped.

Hellboy's makers weren't pleased, however. When Faizan failed to show up in court, the movie...
Chrome and Firefox Block Torrent Site YTS over "Phishing"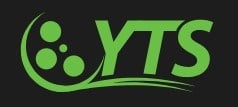 Chrome and Firefox are blocking direct access to the movie download pages of popular torrent site YTS. According to Google's safe browsing report, YTS.mx is a "deceptive site" that may trick visitors into doing dangerous things. The warning is likely the result of malicious advertisements.

From: TF, for the latest news on copyright battles, piracy and more.

Google regularly checks websites for harmful and malicious content to help people avoid running into dangerous situations.

This Safe Browsing service is used by popular browsers such as Chrome and Firefox. When a site is flagged, they throw up a warning before people attempt to visit risky sites.

This is also what's happening to YTS.mx at the moment, which is one of the most popular torrent sites around. While the site's homepage can be visited just fine, navigating to a torrent detail page throws up the following warning in Chrome.

"Deceptive site ah...
Top 10 Most Torrented Movies of The Week – 05/25/20
Every week we take a close look at the most pirated movies on torrent sites. What are pirates downloading? 'Scoob!' tops the chart again this week, followed by 'The Lovebirds'. 'Inheritance' completes the top three.

From: TF, for the latest news on copyright battles, piracy and more.

The data for our weekly download chart is estimated by TorrentFreak, and is for informational and educational reference only.

These torrent download statistics are meant to provide further insight into the piracy trends. All data are gathered from public resources.

This week we have four new entries in the list. The computer-animated Scoob! was the most downloaded movie last week. The Scooby-Doo film skipped the theaters and Warner Bros. chose to premiere it through video-on-demand, as a result of the ongoing Coronavirus pandemic.

RSS feed for the articles of the recent...